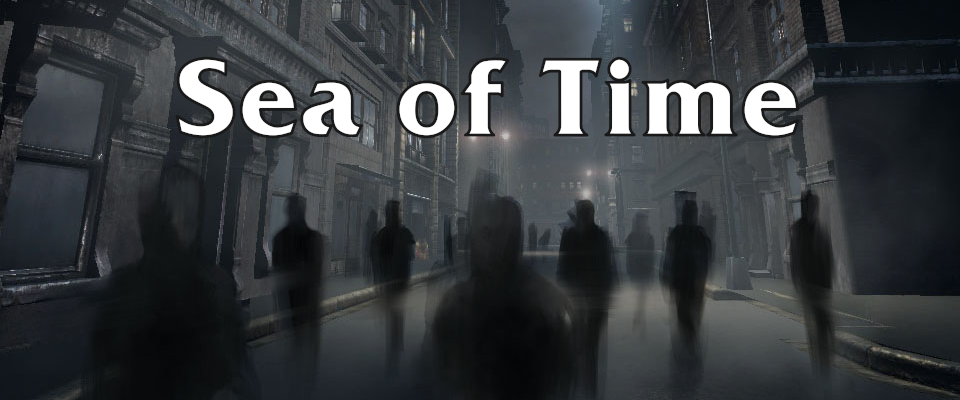 Sea of Time
A downloadable game for Windows
Create your own lineages of vampires belonging to one of several clans, unite them together in a coterie with a common cause, and discover the mysteries from antiquity to the contemporary World of Darkness.
Story

Across the Sea of Time, an Ancient Game is being played by entities older than recorded history, manipulating select vampiric bloodlines into being pawns for conspiracies spanning millennia. Your coterie of vampires further these machinations through key moments and locations in history, including Classical Carthage, Medieval Constantinople, Victorian London, and Modern Washington D.C. Take sides in the Fall of Carthage, survive not one, but two Inquisitions, and make political maneuvers through the war of ages. Will the coterie realize their actions are being guided by mysterious forces? And if they do, will they have the wit and courage to untangle this web of deceit? It is all up to the player(s)!
Features

Experience a total conversion of Vampire: The Masquerade (V5) into CRPG format, including Clans and Disciplines.
Establish legacy with a lineage of sire to childe relationships with customizable character creation.
Partake in the Cinematic Conflict System combining the best of real-time and turn-based styles.
Choose dialogue during combat influences NPC behavior, to goad, bribe, seduce or intimidate.
Discover the lore and secrets of the World of Darkness with solo-play or cross-play with friends.
Play hundreds of branching scenarios with multiple approaches and outcomes for maximum replay potential.
Explore the semi-isometric representation of period Carthage, Constantinople, London, and D.C.
About

Sea of Time is an isometric CRPG, where the player(s) control a coterie of vampires, and take them, or the childer they embrace, through key eras and location significant to Kindred society, discovering secrets, learning hidden lore, negotiating alliances, mastering the powers of the blood, and uncovering a conspiracy older than recorded history. Establish a lineage tracing your bloodline back to a founder or hoard the power of your blood throughout the ages. Battle, outwit, or gain the favor of the various vampire clans, mortal factions, or other denizens of the World of Darkness. Discover the mysterious forces pulling the strings behind a vast conspiracy spanning millennia and uncover or become part of it.

The Plan

Sea of Time is part of the Unbound license by Paradox Interactive as a Vampire the Masquerade game set in The World of Darkness. Updates to the game will be added periodically. Donations and other funding methods will be necessary for continued production. We will seek a publishing deal for hastened development, but until such a deal is reached, we will have to rely on fan funding.
Status
The current download is solely the prototype Character Creator for Act I. This is in its Pre-Alpha state, and no part of this is final. This release is to give you an idea of where this project is going, and it is an opportunity to test the functionality of a small snippet of the game. Please feel free to provide feedback.

For more information about my work, check out my Linktree: @davidtveraas | Linktree
To support all my projects, and get insider insight, please become a Patron on my Patreon.

Sea of Time
© 2021 David Tveraas (Occupational Hazard LLC)
© 2021 Paradox Interactive
Paradox and World of Darkness are trademarks of the Paradox Interactive. Developed and published by David Tveraas (Occupational Hazard LLC) under license from Paradox Interactive.
Download
Click download now to get access to the following files:
SeaOfTimeCCDemo.zip
999 MB